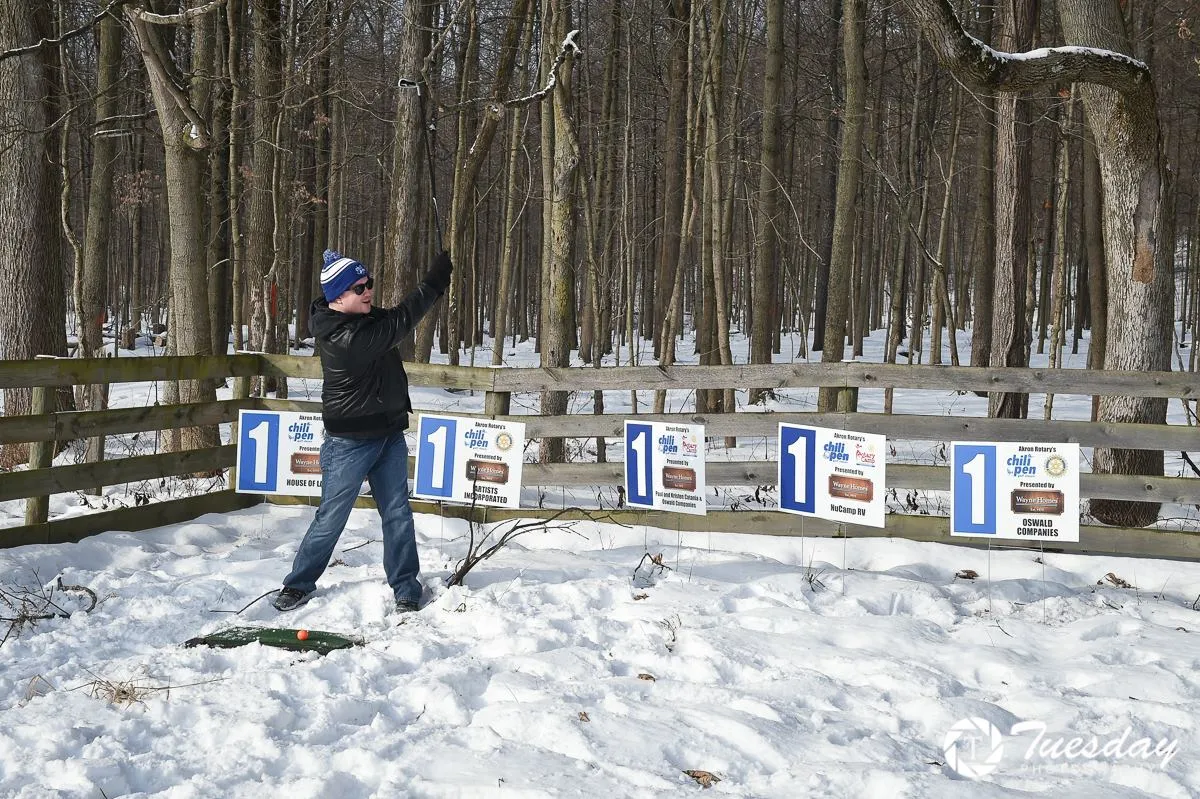 Join us for an arctic golf experience, on Saturday, February 3, 2024 at Hale Farm for Akron Rotary's 34th annual Chili Open Golf Classic! It is one of the most unique challenges for either an extreme sports enthusiast, or a hobbyist golfer. Attendees will enjoy a meal that includes Whitey's Premium Chili along with arctic beverages.
Your support will help children and adults with disabilities spend a week or weekend at Akron Rotary Camp for Children with Special Needs. Campers will have an experience of a lifetime where they will have fun, make new friends, develop independence and build 
self-confidence. 
Click on the button below for Registration and Sponsorship Information, or visit chiliopen.net to learn more.