Akron Rotary Camp is able to do some amazing things because of all of the support by the generous donations, whether they be someone's time, resources, or a monetary donation. Every donation allows us to do more to live out our mission of, "Creating A World Where There Are Only Abilities!" 
Volunteer of the Year Award Recipients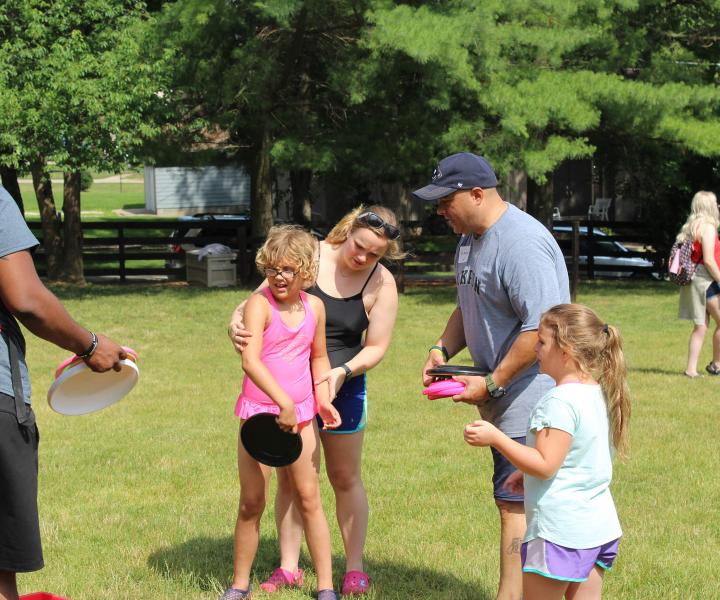 Volunteer at Rotary Camp
Rotary Camp have many volunteer Opportunities that are perfect for Kiwanis Clubs, Rotary Clubs, Corporate Businesses, Scout projects and other youth and volunteer organizations. Please complete the volunteer application below if you would like to volunteer, or if you would like to do a group project, please reach out to Amanda Warner at amandaw@akronymca.org.
Volunteer Eligibility Criteria:
To work independently, volunteers must be at least 15 years of age, or going into Freshman year of High School, or younger individuals can volunteer with a guardian.

Completion of the screening process, which includes:

Volunteer application

Provide 3 references

Must be able to attend volunteer orientation

Signed volunteer acknowledgement and agreement

Be able to follow directions, work independently and provide support to staff.

Anyone over 18 that would like to volunteer with campers, must complete a background check.